ONLINE ORDERING
Minimum order of $20.00 required.
Orders are available for local pick-up or shipping via USPS.
Shipping charges are based on delivery to bordering states (VA, DE, PA, NJ). Orders shipping to other states must pay actual shipping charges.
PayPal, Visa, MasterCard, American Express, Discover, money orders, cashier checks or personal checks accepted. (Items will ship once personal check clears; usually within 3 business days.) To order with your credit card, go to Checkout/Pay without a PayPal Account (PayPal guest checkout) and enter your credit card information.
Refunds given in the event of merchandise defect only.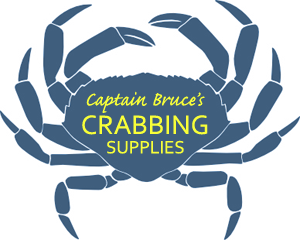 Big Foot Float (Item #94) (SOLD OUT UNTIL ABT 8/1)
Big Foot Rigging Kit (Item #54) (SOLD OUT UNTIL ABT 8/1)
Rig the crab trap yourself and save money. Kit contains (1) orange Little Foot float (Item #94), 15' #8 solid braid main line, (4) 42" L x 1/8" dia white nylon braided door lines (340# tensile strength).
$6.00 (free shipping w/ purchase of trap)
4 Pack 42" L 300# Black Nylon Door Lines (Item #160)
Need to restring your traps? Now you can purchase the same high quality line that CB uses to rig his traps.
$2.00
Economy Culling Gloves (Item #117)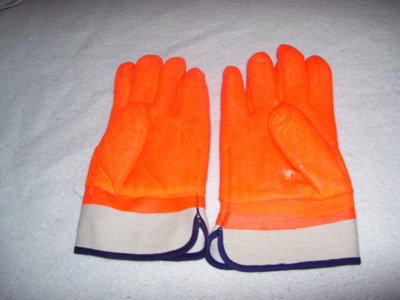 Double dipped, PVC coated, foam lined and flexible.
$10.00 or 2/$15.00
Commercial Grade Culling Gloves (Item #118)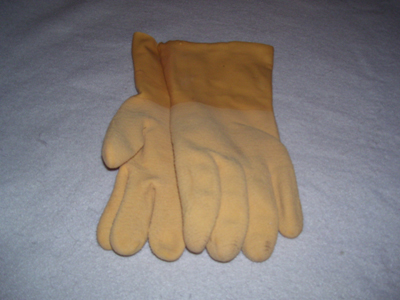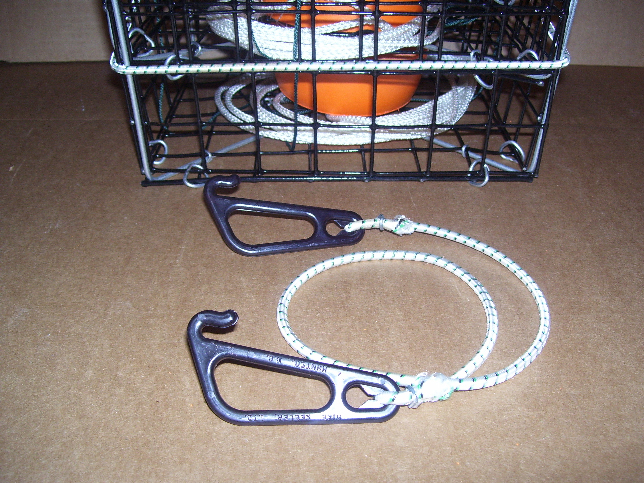 Custom made to fit all types of stackable crab traps. Secures the doors on the bottom trap so you can stack the traps together with ease.
$3.00
---
SS Bait Clip w/ SS Hog Rings - Pack/10  (Item #269)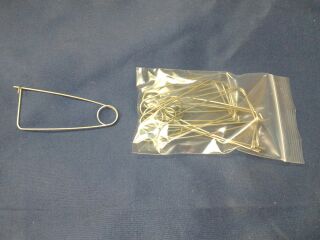 Tired of losing bait from your crab traps to catfish and turtles? Now you can pin your chicken necks or bunker to your traps using SS bait clips and never lose your bait again! 1) unhook pin, 2) slide bait up pin and 3) close pin.


Replacement Hooks, Pack of 25 (Item #96)
Stackable Crab Trap Bungee Cords (Item #19)
Hog rings - Stainless Steel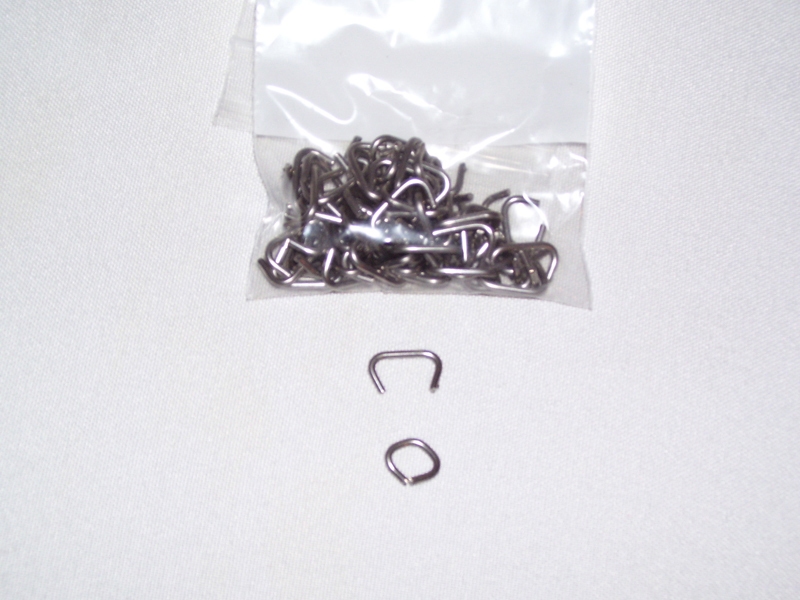 3/8" - 100 Pieces*
*Approximate
Item #15SS
$3.50
1/2" - 75 Pieces*
*Approximate
Item #16SS
$3.50
3/4" - 50 Pieces* Extra Heavy Duty
*Approximate
Item #44
$3.50
Hog rings - Stainless Steel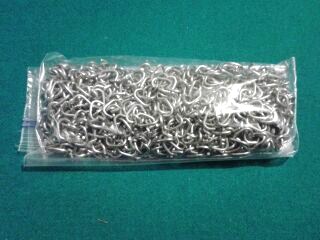 3/8" - Half Pound
Approx 450 pcs
Item #209
$5.00
1/2" - Half Pound
Approx 400 pcs
Item #220
$5.00
3/4" - Half Pound
Approx 325 pcs
Item #223
$5.00
SS Hog Ring Repair Kit (Item #41)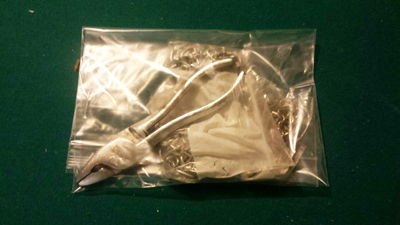 Be prepared for anything that can happen.  Kit contains everything you need for a repair: 1 pr #42 hog ring pliers, 1 pk #15SS (3/8" SS hog rings), 1 pk #16SS (1/2" SS hog rings), 1 pk #44 (3/4" SS hog rings).
$25.00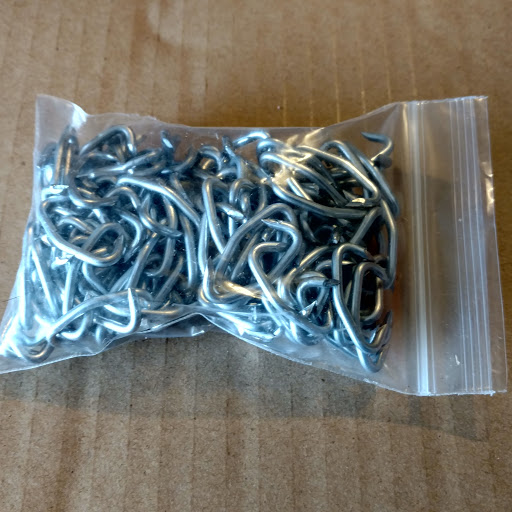 3/4" - Half Pound
Approx 240 pcs
Item #18
$4.00
1" - Half Pound 
Approx 90 pcs
Item #200
$5.00
1" - Half Pound Extra Heavy Duty
Approx 50 pcs
Item #17
$3.00
1 1/16" - 125 Pieces*
*Approximate
Item #200H
$5.00
Hog Ring Pliers for Items 17 & 44 (Item #43)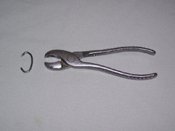 Best pliers for heavy duty hog rings.
$15.50
Small Hog Ring Pliers for Items 15, 15SS, 16, 16SS (Item #42)