ONLINE ORDERING
Minimum order of $50.00 required to ship.
Orders are available for local pick-up or shipping via UPS.
Shipping charges are based on delivery within Maryland. Orders shipping to other states must pay actual shipping charges.
PayPal, Visa, MasterCard, American Express, Discover, money orders, cashier checks or personal checks accepted. (Items will ship once personal check clears; usually within 3 business days.) To order with your credit card, go to Checkout/Pay without a PayPal Account (PayPal guest checkout) and enter your credit card information.
Refunds given in the event of merchandise defect only.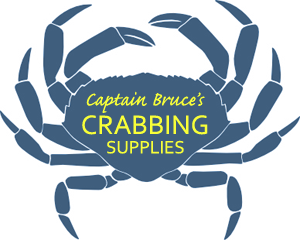 Big Foot Float (Item #94) (IN STOCK)
Big Foot Rigging Kit (Item #54) (IN STOCK)
Rig the crab trap yourself and save money. Kit contains (1) orange Big Foot float (Item #94), 15' #8 solid braid main line, (4) 42" L x 1/8" dia stealth nylon braided door lines (340# tensile strength).

$8.00 (free shipping w/ purchase of trap)
Stainless Steel Bait Springs - 10 Pack (Item #12SS)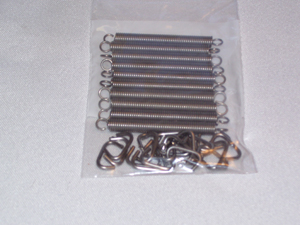 With SS hog rings.
$25.00
Plastic Crab Basket (Item #75)

This is an oversized item and will be shipped Parcel Post.
$25.00
Galvanized Lid for Plastic Crab Basket (Item #78)
Commercial Grade Culling Gloves (Item #118)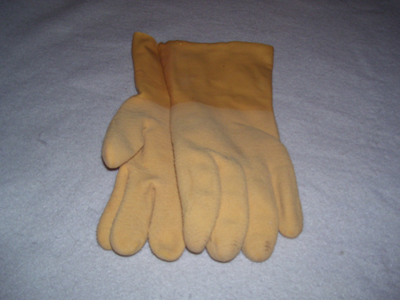 Flexible, no cut.
One size fits all.

Hog rings - Stainless Steel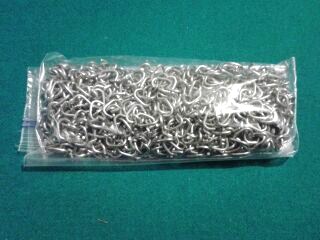 3/8" - Half Pound
Approx 450 pcs
Item #209
$8.00
1/2" - Half Pound
Approx 400 pcs
Item #220
$8.00
3/4" - Half Pound
Approx 325 pcs
Item #223
$8.00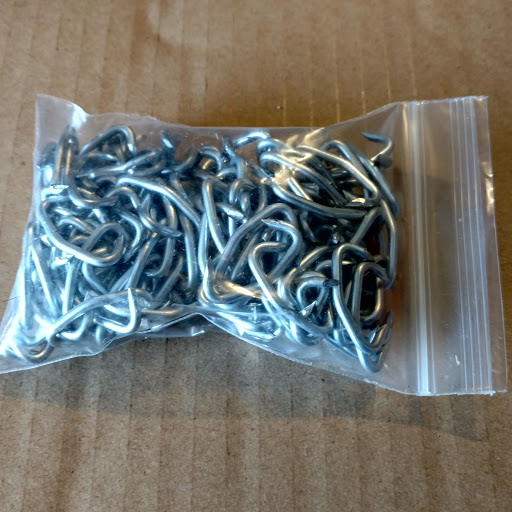 1" - Half Pound 
Approx 90 pcs
Item #200
$8.00
1" - Half Pound Extra Heavy Duty
Approx 50 pcs
Item #17
$3.00
1 1/16" - 125 Pieces*
*Approximate
Item #200H
$5.00
Clam Bag Pliers (Item #214)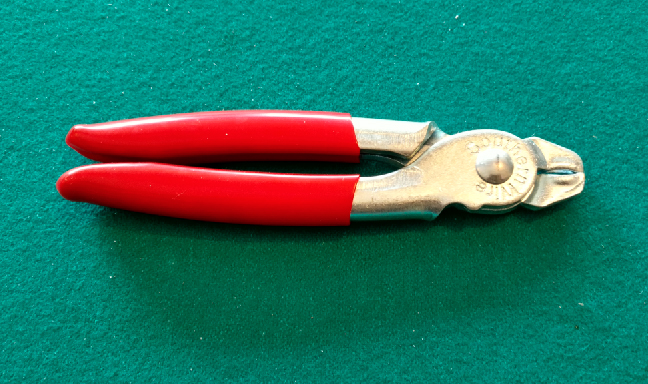 The best pliers for making clam bags. Use either 3/4" galvanized or SS hog rings. Just squeeze ring from each side to completely seal the bag and prevent the clams from leaking out.