Home of the "stackable" crab trap and commercial grade crab trap supplies and the largest recreational crab trap allowed by Maryland Law
In 2019, the blue crab population rebounded with an annual survey showing the highest estimated population in seven years. The winter survey shows the overall baywide crab population rose by 60% from last year to reach an estimated total of 594 million crabs. Read more.
Note: Captain Bruce does not sell crab bait!
About Captain Bruce
Captain Bruce Shroyer is a certified by the US Coastguard Captain and also a commercial crabber with over 40 years experience crabbing the waters of the Chesapeake Bay. He is one of the very few commercial crabbers who uses stackable crab traps to catch crabs. Captain Bruce has been making stackable traps for over 15 years. He continuously uses the knowledge he gains by using his traps out on the water to improve the design and operation of the traps. This allows you, the recreational crabber to have a worry-free and productive crabbing experience. He has owned and operated Captain Bruce's Crabbing Supplies since 2008.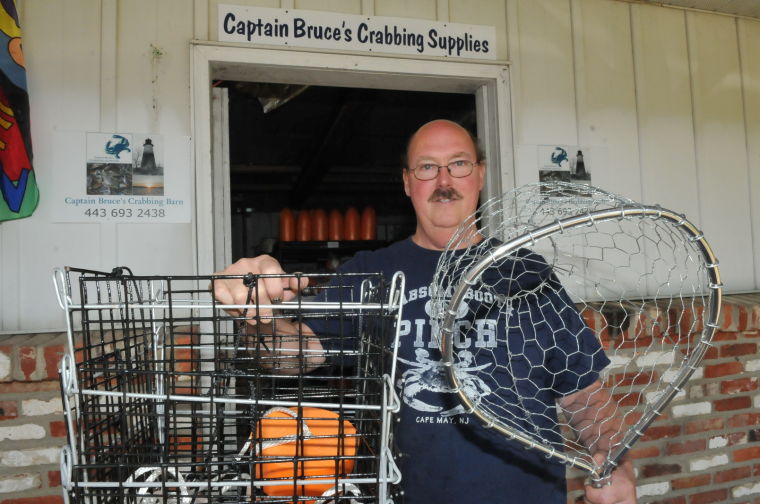 The Crabbing Barn
Captain Bruce's Crabbing Barn is a warehouse where local customers can order crabbing gear through this website and pick it their order at the Barn. Not local? Captain Bruce will ship to you!