HOME OF CAPTAIN BRUCE'S CRABBING SUPPLIES - AN INTERNET STORE FOR CRABBING SUPPLIES
Captain Tim (Captain Bruce's grandson) will be helping out at the Crabbing Barn this year!
NEED CRABBING SUPPLIES? READ BELOW FOR LOCAL PICK-UP OR UPS SHIPMENT.
Local Pickup – This is how to order!
Order the crabbing items you want using the Local Pick-up button (Using this button will not add shipping cost to the items.)
PayPal will ask you for your shipping address (this in not to ship your items but to verify your credit card)
After you complete your order, text Captain Tim at 443-967-3041 and tell him when you want to come to the Crab Barn to pick up your order and he will coordinate with you
It's that easy!
Hours
We do not have regular store hours because Captain Bruce's Crabbing Barn is not a store! We are an Internet warehouse (located at 785 Howery Lane, North East, MD) where customers can order crabbing gear through this website for local pick-up.
If you need crabbing gear, email or text Captain Tim at 443-967-3041 or if you have questions and let them know what you are looking for (item numbers are best) and when you want to come to the Crabbing Barn to pick up your order, or you can order directly on the website and Captain Tim will ship your order UPS.
If you have questions about our winders call or text Captain Bruce at 443-693-2438.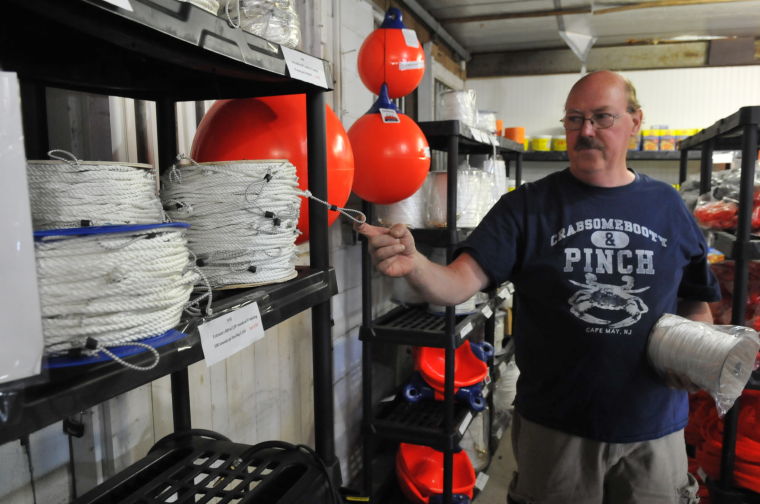 Turn where you see this sign off of Route 7